Tamil Nadu India
Tamil Nadu is one of 28 Indian states and its name means Tamil counry, after the Tamil people. It lies on the southernmost part of the southern Indian Peninsula. It's bordered by the union territory of Pondicherry, and the states of Kerala, Karnataka, and Andhra Pradesh. It's surrounded by mountains, hills, the Bay of Bengal and the Indian Ocean.
The state's history dates back to ancient history and it's been home to the Tamil people since before 500 BC.
It has a population of roughly 72,130,000 people, which makes it the seventh most populated state in India. It has a very strong economy and was ranked the fourth largest contributor to India's GDP in 2010.
Tamil Nadu is also said to be India's most developed state. One of its interesting attributes is that the state provides for 70% of India's leather tanning and 38% of its leather shoe production. These exports are worth about $ 762 million, which makes up about 42% of India's total leather exports.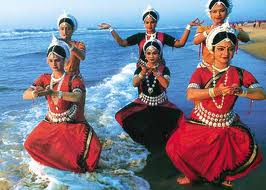 The state covers 50,216 square miles making it the eleventh largest state in India by area. Western and southern regions of the state are rich in vegetation, while the eastern areas are made up of coastal plains that are rich with minerals and ideal for farming. The coastline of Tamil Nadu is roughly 600 miles long; this makes it India's third longest.
Because the state is mostly dry and sees little rain, drought can occur occur when it receives weak monsoon rains. Monsoon seasons are June through December and the dry season is from January through May. The state's temperature ranges from a low of 37.4 degrees fahrenheit to 109 degrees fahrenheit.
Tamil is the state's official language and approximately 88% of the population follow Hinduism. Other religions practiced here include Christianity, Islam, and Jainism. The Indian religion of Jainism was prominent here during the time that a group called the Kalabhras ruled. During this time an important Tamil writing called Naaladiyar was written. It consisted of 40 chapters of 400 moral sayings, each saying written by a Jain ascetic. During forth to eighth centuries AD.
Incredible Dravidian architecture, was built by people known as the Pallavas, who ruled next and commanded most of South India. They built a famous temple known as the Shore Temple. Other important rulers included the 13th century AD Pandyas who developed trade with other Asian maritime empires and created diplomatic ties extending to Rome. The Sri Meenakshi Amman Temple at Madurai and Nellaiappar Temple at Tirunelveli are great examples of Pandyan architecture.
The Chola Empire of 1030 AD was important because it expanded into what is now Andhra Pradesh and went as far as Bengal. The empire spanned almost 1,389,968 square miles and conquered all of India's south peninsula and parts of Sri Lanka. The Chola Empire also built many great temples.
Rule over Tamil Nadu changed hands a number of times until Madras became President following India's independence in 1947. He called the state Madras and it included, coastal Andhra Pradesh, part of Orissa, South Karnataka, and parts of Kerala. In 1962, the state was split and Madras was renamed.
Tamil Nadu has a vibrant culture that's known for its rich literature, music and dance. Some art forms practiced here are a specific dance called Bharatanatyam, Tanjore painting, and beautiful Tamil architecture. The Sri Meenakshi Amman Temple is a location where several celebratory festivals occur.
The Festival of Tamils is the state's largest celebration. It's a four day harvest festival that celebrates the theme "out with the old and in with the new". People burn old clothes and materials and start fresh. The festival begins on either January 14th or 15th, and the third day is used to give thanks to cows for the milk and for helping to plow lands.
Other festivals include Deepavali, which is celebrated everywhere in India, Ayudha Poojai, Saraswathi Poojai, Krishna Jayanthi and Vinayaka Chathurthi. In addition, Christmas, Eid ul-Fitr, Easter and Bakrid are celebrated by Christians and Muslims.
Food here is often served on a banana leaf as a plate. Tamil people eat rice dishes such as sambhar, kulambu, rasam, curd and buttermilk. They're are normally served with vegetarian or non-vegetarian dishes such as kootu, aviyal, poriyal, appalam, varuval, peratal, kothsu, varieties of pickles and chicken, mutton, or fried fish. People often eat dosai, Adai, idly, vadai, pongal, appam, paniyaram, puttu, uppumavu, and noodles for breakfast. North Indian, Western, Chinese and fast foods are also popular here.
Excellent India tourism destinations of Tamil Nadu also include many beautiful natural resources, Hindu temples made from Dravidian architecture, gorgeous hills, beach resorts, Waterfall and much more! Tamil Nadu's tourism industry is the second largest in India and it boasts some of the grandest Hindu temples of all Dravidian architecture.
These temples are of a distinct style renowned for their towering Gopurams (crafted towers). Some other must see temples include Brihadishwara Temple, Airavateswara temple, and Shore Temple. There is a lot of wonderful South Indian Food and Culture to be enjoyed in this magnificent Indian State!
Leave Tamil Nadu to explore other India States.
Head to our homepage to continue exploring India!