A Physical Map of India
Have you ever looked at a physical map of India? You should because maps are probably the most useful tools we have to help us understand the location and geography of a country. This is why schools have us learn to view and read maps at an early age.
Maps help you visualize the layout of a country, the location of the cities, the division of states, where bodies of water are located, and much more. Different maps of India can show us different information. This page contains several maps of India, such as basic concept maps and physical maps of India. By studying these, you will be able to better put the geography of India into perspective.
When you've never been to India before, it can be tough to picture this mysterious place and its colorful culture, but these maps can help.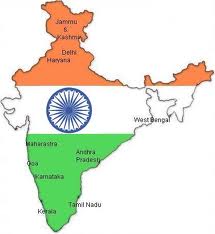 ---
When many people think of Asia, they think of Japan and China, but not India. However, India is a very large part of the country! Even simple maps provide you with various aspects of a country and, in our case, are intended to give you a clearer picture of India. Viewing pictures of India can also help you familiarize yourself with the country.
---
India is located in South Asia and shares borders with Pakistan, Bangladesh, Burma, Nepal, Bhutan and China. Below is a map that shows where India is located in respect to these other Asian countries.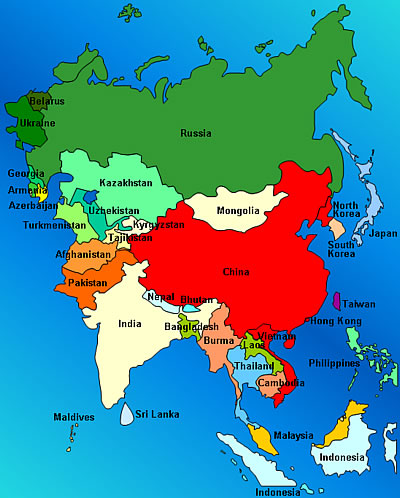 ---
The map below shows how all of the different India States and Union Territories of India are divided. The states and union territories of India are referred to as the Republic of India. The state on the west-center side of the map, labeled Gujarat,is where my wife's family comes from and where we were married. All Indian States have something special and unique to offer; you can explore them all by clicking on "States" on our navigation bar to your left!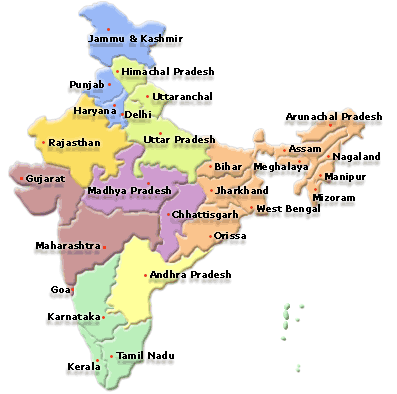 ---
For a more detailed look at India, we can turn to a physical map of India, like the one displayed below. Physical maps tend to share more information. They tend list major bodies of water, major cities, large rivers, states, neighboring countries and more. This one is great for someone who is planning to travel to popular India tourism destinations, like the Taj Mahal.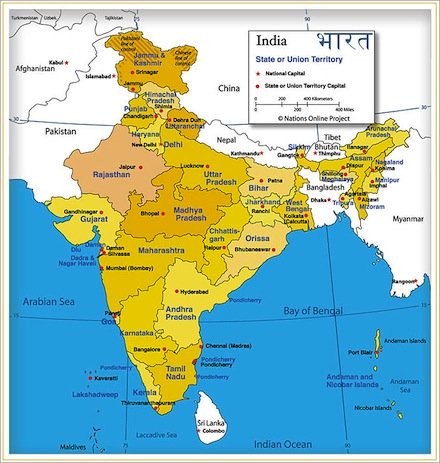 ---
Check out a more detailed description of India, including land topography.
Discover what it's like to be in India today!
Leave Physical Map of India to explore India from our homepage.