Mango Lassi
by Hiral
(Phoenix, AZ)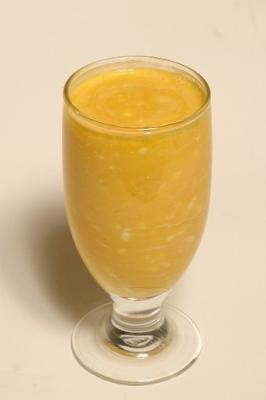 Mango Lassi is a Delicious Indian Dessert Drink
Ingredients

3 cup plain yogurt
1 cup water
1 cup mango pulp (Canned Mango Pulp)
1/4 cup sugar

Directions: How to Make Mango Lassi

In a pitcher, combine the yogurt, water, pulp, and sugar. Whisk briskly until completely mixed. Chill.

To serve, pour over crushed ice. Makes 4 to 6 delicious servings.